Partnering to Promote Best Design-Build Practices in Pima County, Arizona
Jacobs partnered with Pima County to implement one of the world's most advanced water reclamation facilities: the Agua Nueva Water Reclamation Facility. As the single-entity designer, builder and operator, Jacobs combined its integrated delivery capabilities and penchant for technical excellence to create an industry-first wastewater treatment process that saves taxpayers' money and conserves resources in Arizona's water-starved climates.
Project Highlights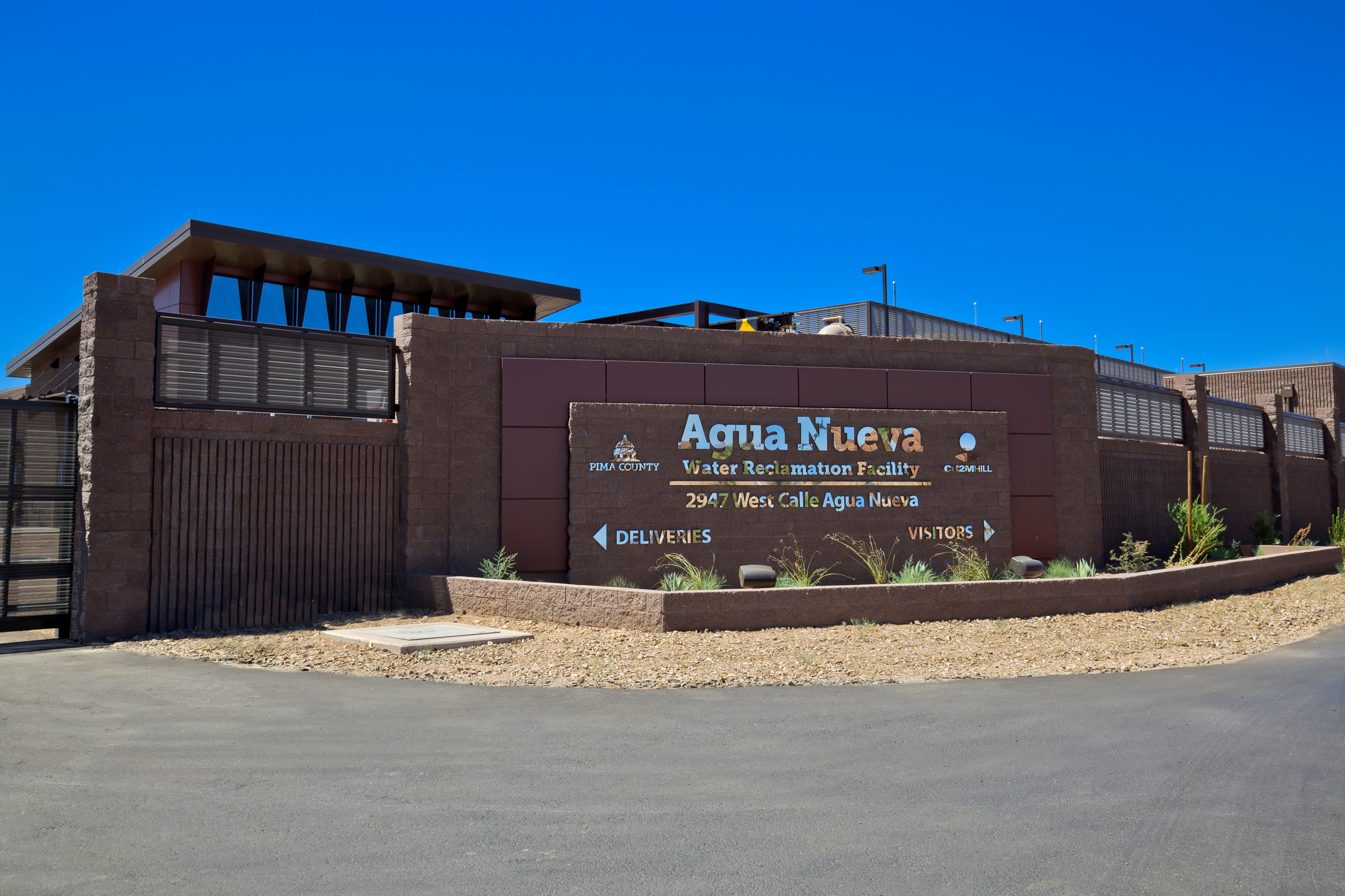 Since its completion, the project has been recognized with more than a dozen industry awards, including three DBIA awards for Excellence in Process, National Award of Excellence, and a National Award of Merit; and the American Academy of Environmental Engineers & Scientists' Grand Prize in Design, and most recently was selected for one of the American Council of Engineering Companies' Top 2015 Engineering Excellence Awards — earning an Honor Award.
The real success of this project is thanks in large part to the true partnership between Pima County and Jacobs, which set the stage for definition and implementation of design-build best practices and excellence in project delivery. The 32-mgd, $172-million facility produces high-quality effluent that exceeds expectations — keeping the Santa Cruz River clean and protecting the reclaimed water system.
Project Results
The treatment process at the facility includes new headworks, influent pumping, and a combined flocculation/grit removal system, followed by dissolved air flotation (DAF) clarification for primary treatment and sludge thickening; 5-Stage Bardenpho secondary treatment with step-feed aeration; tertiary filtration; and chloramine-based disinfection.
Jacbos' overriding objective was to bring the County an optimized lifecycle solution that balanced the responsibilities of each project function — design, construction, and operations — at best value to ratepayers. To achieve this, Jacobs created a single-entity design-build-operate (DBO) team dedicated to technical innovation across each major discipline.
This provided a design process built around input from construction and operations experts to address constructability and operability at all times — maximizing our collective focus on startup and operations and management (O&M) efficiency. It also engaged engineers and designers during construction and startup to avoid process interruptions and provide a smooth transition to long-term O&M.
This integration also ensured decisions were made in the county's best interests: work efforts were effectively coordinated; schedules remained up-to-date and ahead of baseline; and potential problems were identified and resolved before impacting progress — allowing Jacobs to deliver the project eight months early, one year ahead of the compliance schedule, and $77 million below the $240 million design-build budget.